We are proud to announce the release of TopoDOT Version 2019.2 for TopoDOT x64. TopoDOT x32 has not changed. Please download and install the latest release to stay current with our newest developments.
To update, use the "Check for Updates" option within the TopoDOT menu. This will automatically download the latest version, or use the link below to directly download the installation file:
To learn more about these changes register for the Release Webinar below and get answers to any questions you may have about this release.
We are constantly striving to improve your TopoDOT experience. Many of you will find your comments, suggestions and ideas implemented in some way. TopoDOT represents the collective experience, knowledge, and innovation of all our users. You have in us a place where your comments are heard, your ideas respected, and your innovations implemented whenever possible.
What's New?
There are many new features and tool enhancements in this release. We wanted to highlight a few that we know you'd be excited about.
Data Management
For starters you will find new tools in the reorganized data parsing menu. These new tools include the Generate a Grid from Region and Generate a Grid from File to create "block" tiles of a desired size within a selected area or file boundaries. These tools are ideal for parsing Airborne or UAV data. Another new addition to this menu is the Merge Selected Tiles tool to clean up overlapping tiles.
Furthermore the Image Browser menu has a new tool called Merge TopoDOT Image Projects. If you have a mobile system with multiple cameras, you might have separate sets of image files to load. This new tool will merge all those files into a consolidated IPRJ and LST file so you only need to load one set of files when importing images.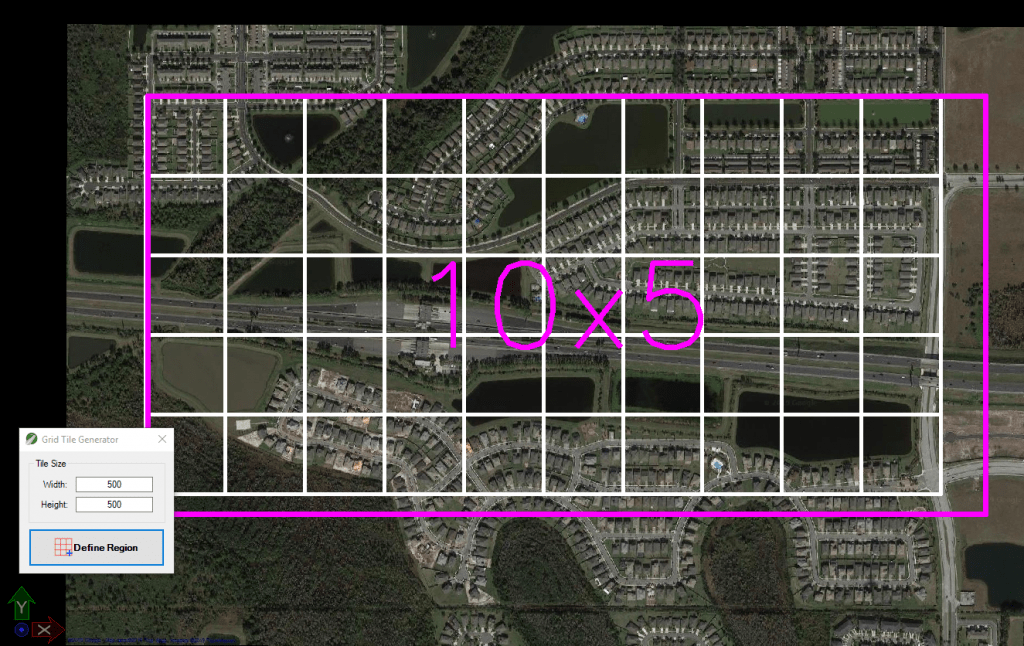 Data Extraction
Following the success of the Flat Asset Identification tool in our last release, we added some new functions and options to this tool. For those not familiar with this tool, the Flat Asset Identification tool quickly extracts paint markings that are within an identifiable intensity range of the data. There are multiple operating modes that require the user to click to identify the asset. However, it now offers an Auto option that searches for assets between lane lines and places them automatically. Moreover, you can now use a cell as a template to save time on creating the template. Conversely, the opposite is also possible since it now allows plotting of the detected template.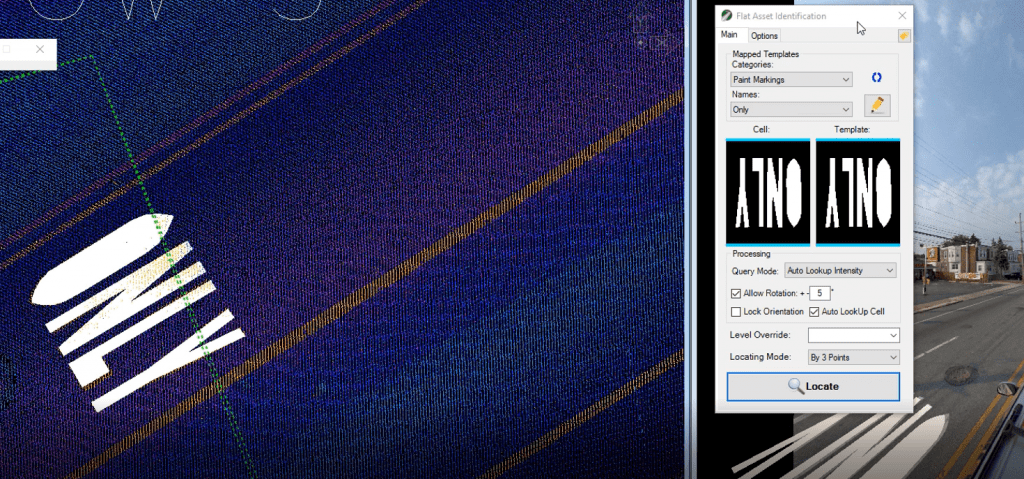 Data Analysis
A couple of the new tools added to the Analysis menu are the Cross Slope Analysis and the Measurement by X-section tools. The Cross Slope Analysis tool can be used to calculate cross slope measurements from extracted line-work spanning multiple lanes and exporting an analysis report of the results. See it in action in this short video. Moreover, you can use the Measurement by X-section tool to manually create measurements anywhere else. This tool can be used in any direction and you can snap to elements or snap to the data by using the "Hold Control Key and click" function when measuring.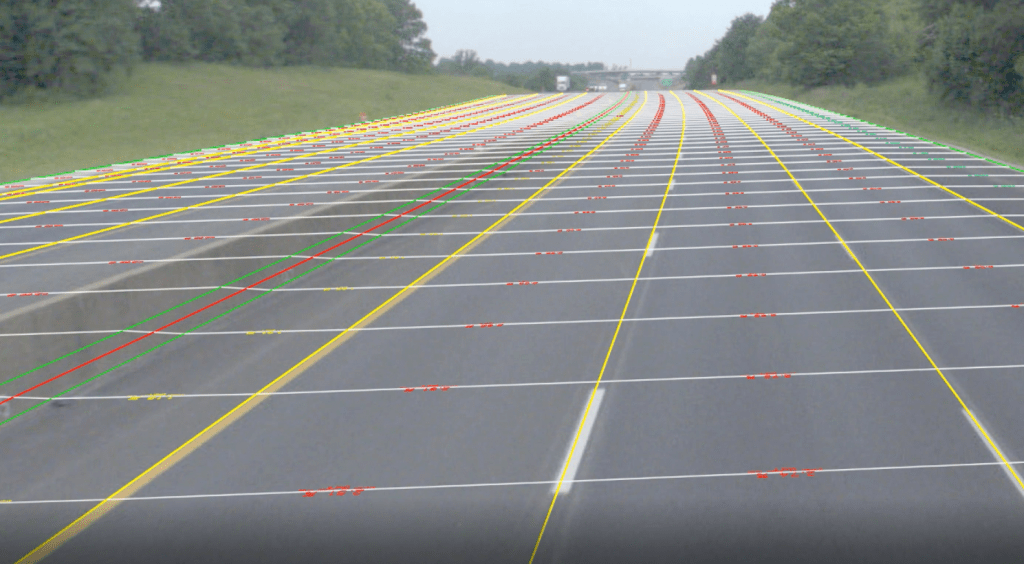 The Speed Advisory tool has also undergone some major changes pertaining to the automatic detection of arcs and transitions and the ability to run on rail lines.
Much More…
This release fixes the MicroStation Connect Update 13 Task Navigation and Ribbon interface issue. It now allows them to run together without any workarounds.
You will notice a redesigned and friendlier TopoCloud interface with support for multi-threaded downloads. *This setting must be activated in the TopoCloud options.