Searching for comprehensive solution to host your data, share its value with customers and expand your business opportunities?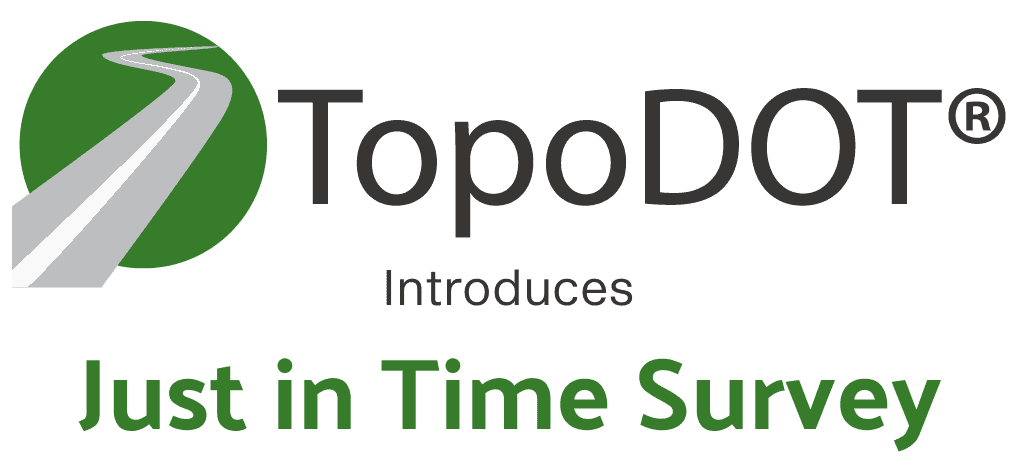 A low-cost process to quickly realize the value of geospatial point cloud data where and when it is needed!
Don't pay for expensive third-party services to host "your" data
Don't pay to insert a middleman between you and your customers
Don't discard "your" experience, expertise and value in the process
It's time take control of your data, your process and your business!
TopoDOT®'s new TopoShare Web Service empowers anyone in the TopoDOT community to implement the Just in Time Survey process. For one low annual fee you can:
• Share an "unlimited" number of projects with an "unlimited" number of clients!
•

Store

and share your data from your account for the lowest price possible!
• Expand your business opportunities by maintaining communication directly with your clients!
•

Maintain control

over the entire process.
Please join TopoDOT president, Ted Knaak, as he share with you the details of the Just in Time Survey process and our new TopoShare Web Service that makes it all possible.
Then listen as DRMP, a geospatial consultant located Orlando, Florida, share their immediate success as an early adopter of the Just in Time Survey process. Our friends at DRMP will explain not only how they've integrated the process into their own operations, but also share the positive response from their clients and how JTS has lead to expanded business opportunities.
For more information on how you can expand your business opportunities, solve your data management challenges and add value to your geospatial data, all for practically no cost or technical risk enter your information below.
Find out how TopoDOT can help you streamline your point cloud processing efforts by signing up for a free demo today or book at Discovery Call with