1 event,
Do you want to expand the value of your data and create new business opportunities? Join us for our "Extract Value Webinar Series" where we'll be diving into the Road Surface Analysis Tool! Learn how to grow your business by offering the tools to assess road deformation at a reasonable Read more…
2 events,
54th Annual Fall Conference & Exhibition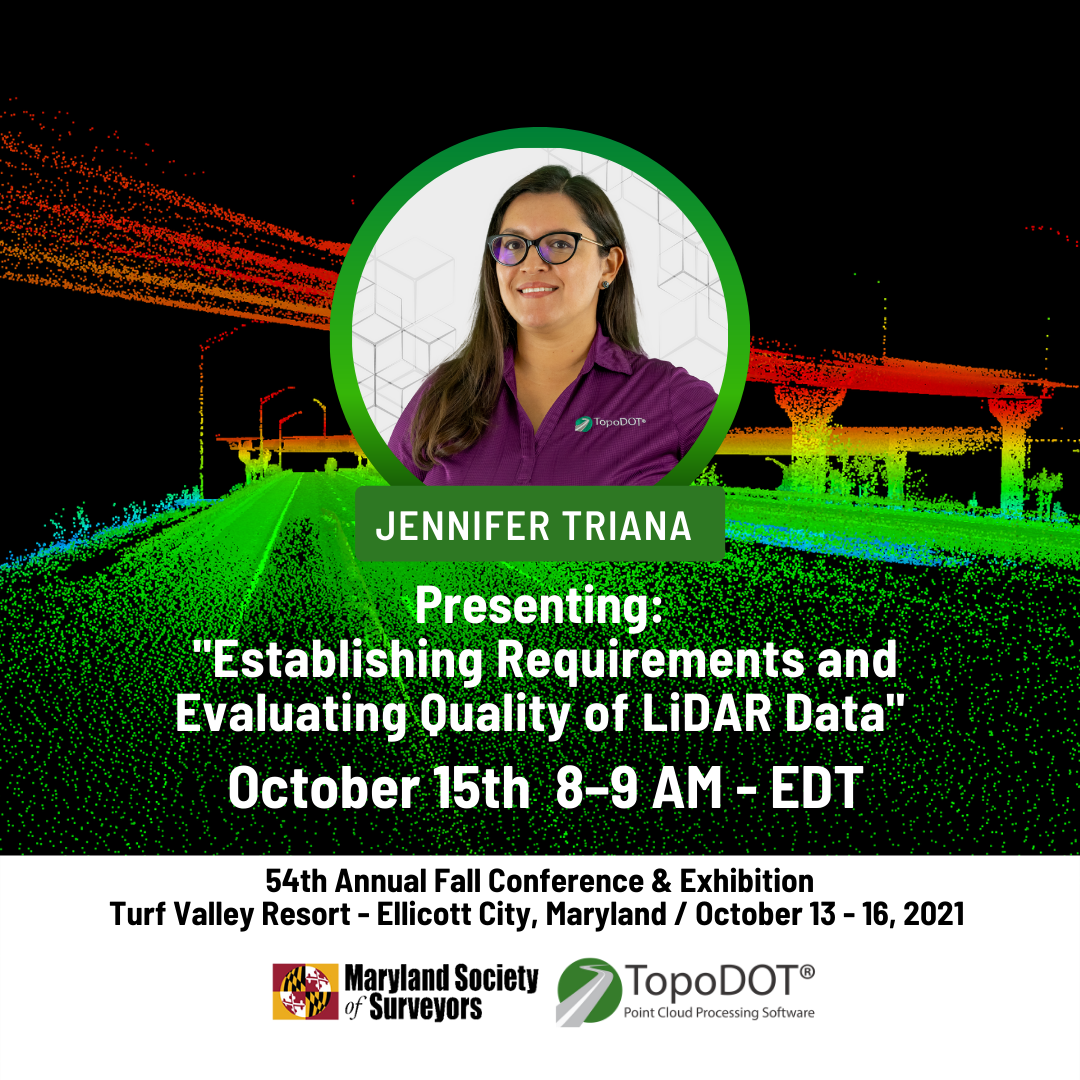 Join Jennifer Triana. Business Development Director, at the Maryland Society of Surveyors 54th Annual Fall Conference & Exhibition
1 event,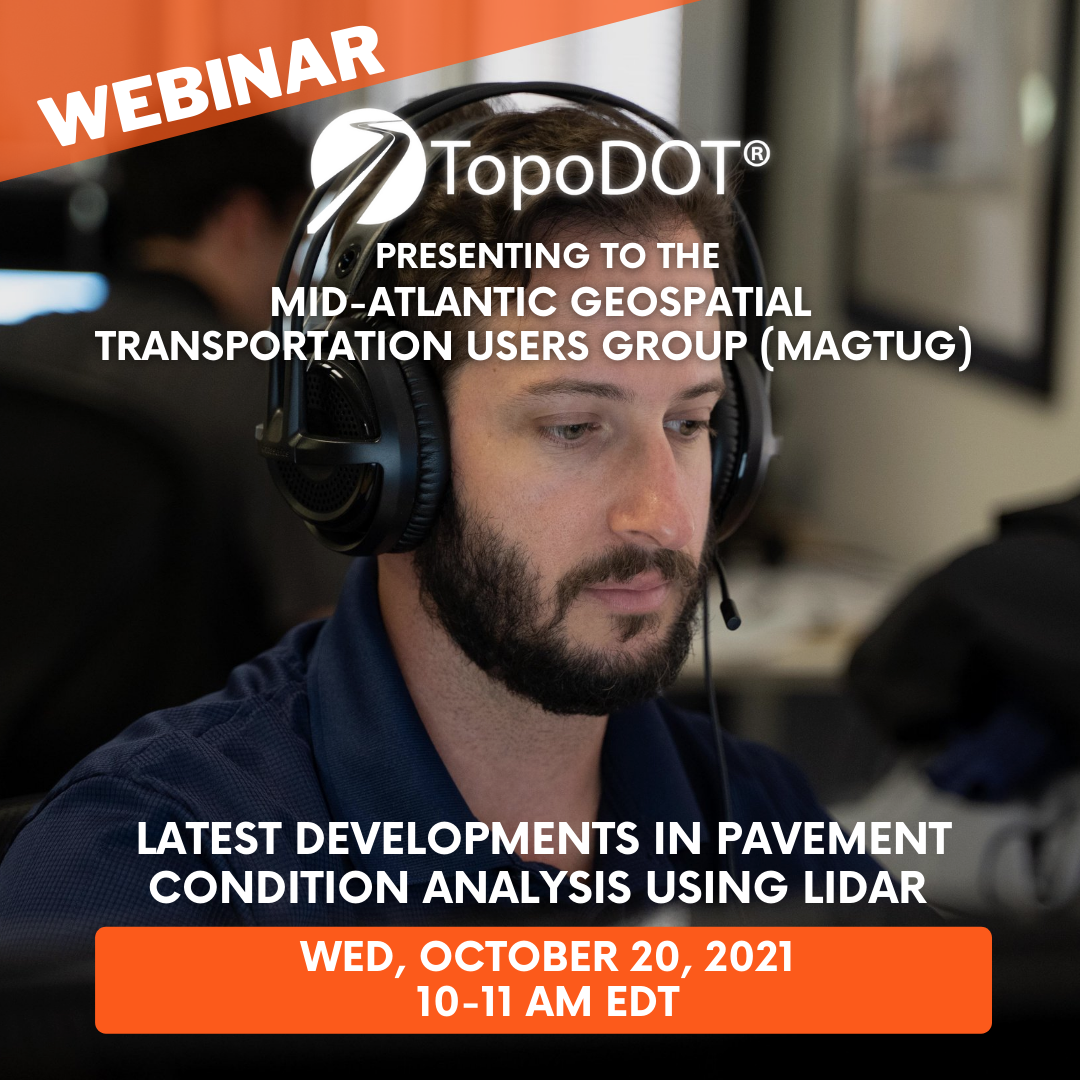 TopoDOT is honor to be invited by the Mid-Atlantic Geospatial Transportation Users Group (MAGTUG) to present:
Latest Developments in Pavement Condition Analysis using LiDAR by TopoDOT
1 event,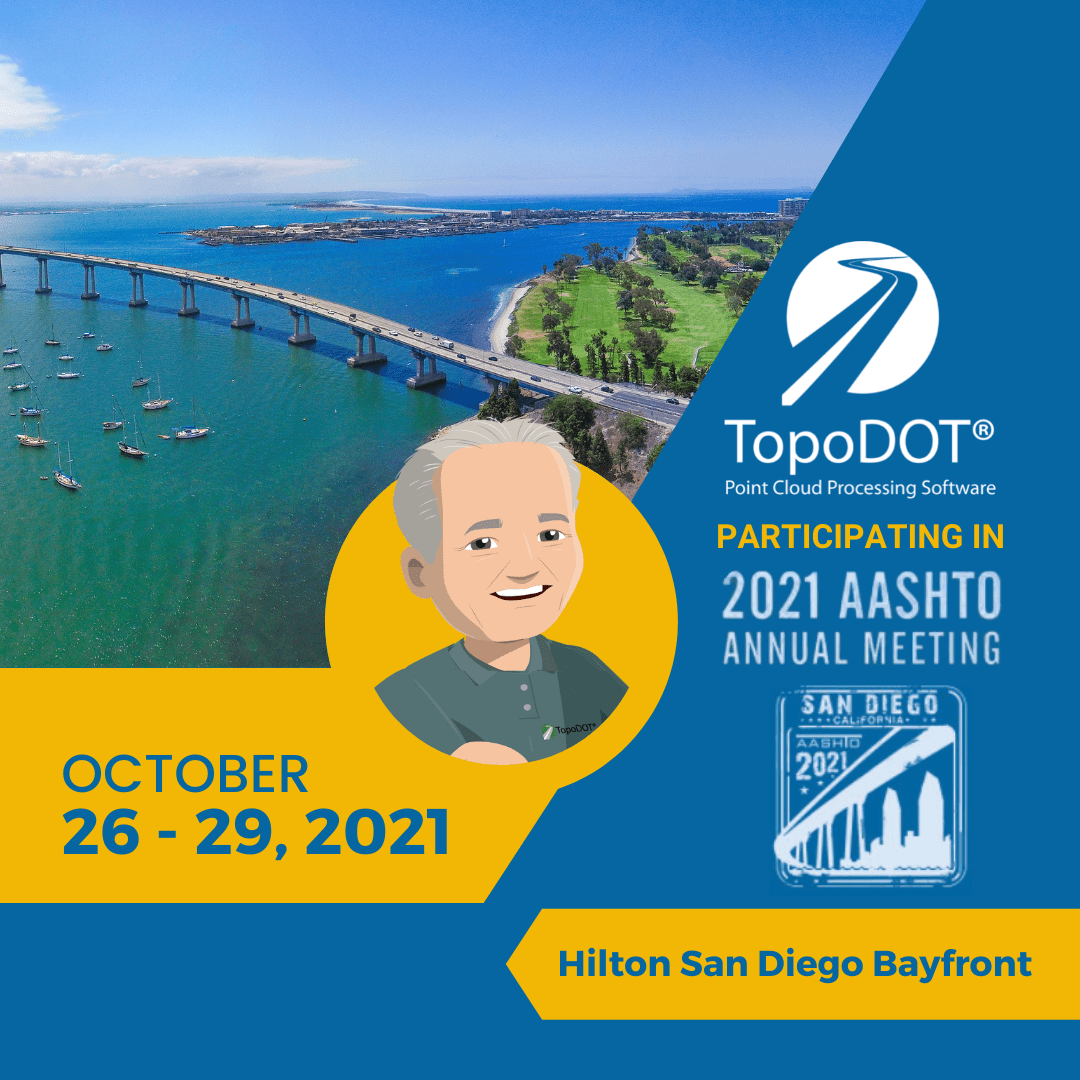 The AASHTO speaks event is one of the transportation industry's most important conferences of the year, bringing together experts from the public and private sector to share the latest in industry policy and innovation.