Webinar: Road Surface Analysis Tools!
September 29, 2021
@
5:00 PM
–
6:00 PM
EDT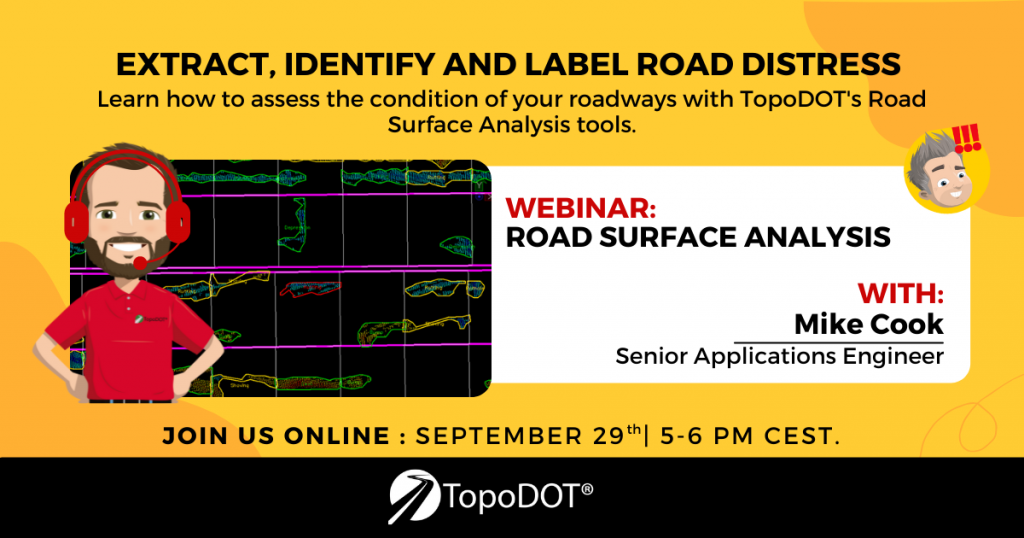 Do you want to expand the value of your data and create new business opportunities?
Join us for our "Extract Value Webinar Series" where we'll be diving into the Road Surface Analysis Tool!
Learn how to grow your business by offering the tools to assess road deformation at a reasonable cost using survey and mapping MLS technology.
See how MLS data quality improvements have influenced a new wave of automatic surface analysis tools development.
Learn how to automatically extract, identify and label the condition analysis of road distress.
Mike Cook
+1.407.248.0160
mk@topodot.com