RCN Conference
October 17
@
8:00 AM
–
October 20
@
5:00 PM
UTC-6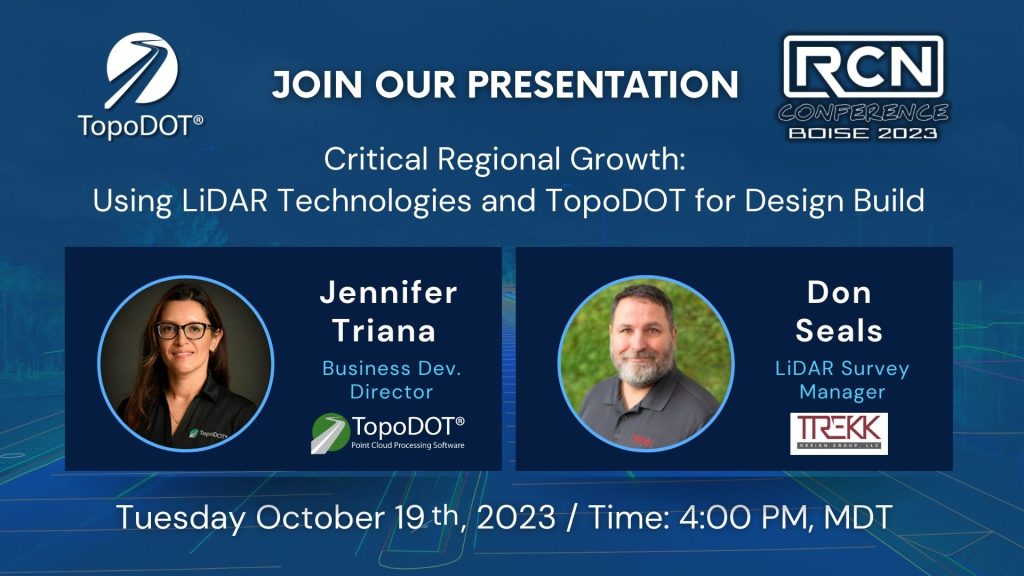 The #RCN2023 Conference in Boise, ID is just a few days away, and we're thrilled to be attending once again in 2023!
The #RCN2023 conference is an event that brings together one of the most diverse groups of influencers who are "Advancing Innovation" through improved processes and technological advancements.
👉 Join the presentation by Jennifer Triana, along with DON SEALS, LiDAR Survey Manager at TREKK Design Group, LLC. They'll be discussing the use of LiDAR Technologies and TopoDOT for Design Build.